Originally called the Department of Banking and as the first department amongst universities in Taiwan to train financial professionals, the Department of Money and Banking was founded in 1958.
To date, about one third of its over 2,000 alumni are serving in the financial sector, and many of them are either presidents or vice presidents of banks. There is also a dozen or so teaching in universities at home and abroad, and many are senior officers of either governmental or private organizations. Talents trained and educated by this department are very popular in society. The Department of Money and Finance aims to develop financial professionals with curricula emphasizing both theory and practice.
For more information, please visit https://banking.nccu.edu.tw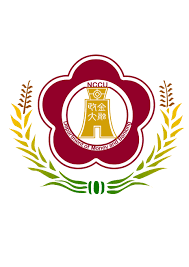 Curriculum
There are 7 required courses (totaling 20 credits), and a maximum of 12 course credits earned from other departments will be recognized.
Required Courses
Advanced Macroeconomics Seminar
Advanced Microeconomics Seminar
Advanced Quantitative Methods Seminar
Advanced Econometrics Seminar (interchangeable with credits of Econometrics)
Financial Economics II
Financial Seminar (I)
Financial Seminar (II)
Program Structure
Credits required for graduation
34 credits
Duration of study
4 to 7 years (max.)
Graduation requirements

Complete Course Credits Required
Pass Qualifying Exams
Pass Oral Exam for Dissertation Defense
Meet Requirement for English Proficiency

Degree conferred
Doctor of Philosophy (Ph.D.)
Application Materials
500-word autobiography written in Chinese
Study plan written in Chinese
Encouraging meaningful change since 1958.