Established in 1958, the Department of Accounting is has a well-deserved reputation for its cultural and humanistic heritage, professional leadership, academic excellence and outstanding faculty.
Department faculty are leading researchers in their fields, providing insight into issues of concern at the national and international levels, and cultivating the next generation of accounting and management professionals and scholars. The Department is home to many unique and outstanding programs specializing in Intellectual Capital, Overseas Taiwanese Business Studies and Cross-Strait business flows. Recently, the Department has introduced a wide range of new course offerings, including Case Method and Participant-Centered Courses, Accounting for the 21st Century, Forensic Accounting, Business Valuation, Case Studies in Management Accounting, and eIFRS
For more information, please visit https://acct.nccu.edu.tw/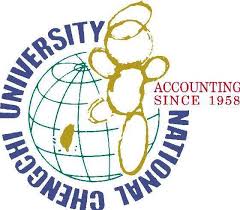 Curriculum
Curriculum
Core/Elective Courses
Credits
Econometrics I
Core
3
Microeconomics II
Core
3
Seminar in Advanced Financial Accounting
Core
3
Seminar in Advanced Management Accounting
Core
3
Seminar in Advanced Auditing Theories
Core
3
Research Ethics
Core
1
Directed Study: Modeling and Theoretical Analysis for Compensation Systems
Core
2
Research Workshop
Core
4~8
Elective Courses
Elective
9
Minimum Graduation Credits
30
Program Structure
Credits required for graduation
30 credits or above
Duration of study
4 to 7 years (max.)
Graduation requirements

Complete Course Credits Required
Pass Qualifying Exams
Meet Points Requirement for Journal Publications
Pass Oral Exam for Dissertation Defense
Meet Requirement for English Proficiency

Degree conferred
Doctor of Philosophy (Ph.D.)
Application Materials
Autobiography in English
Study Plan in English
English Proficiency Test Score (IELTS, TOEFL-iBT, or TOEIC)
Other Application Materials:

GRE, GMAT Score
Published/ accepted papers or on-going projects
Professional certifications
Encouraging meaningful change since 1958.